AJA Live Inc . Presents:
Her single "Shake This", available in English and Spanish
HERE, 
written and produced by Darrell Lawrence, 
 is charting #1 on the World and Euro Indie Music Charts, 
and is currently climbing the Top 40 US Charts.
This knock-out charmer of a single – and artist -- is a fine way to launch veteran writer/producer/impresario Darrell Lawrence's new record label, AJA Live Inc., a conduit for his range of upcoming musical enterprises, with the vivacious, glamorous Sasha leading the charge.
Press: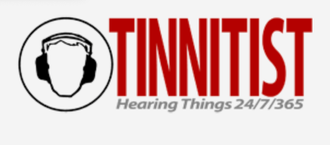 French Radio Review from Aquitain FM
For a long time, I had not heard of such a good production! This is not the number of tracks used because here with few instruments the music is sublimely simple, it makes you want to get up and dance. This artist's voice is magical, I love her, and I had a hard time not seeing a masterly resemblance to the Diana Ross of the 80s at first. You will congratulate this artist that I like to listen to, listen again for hours!
Arnaud B.
Meet DarrelL Lawrence 
Darrell Lawrence is an established music and film industry professional with a long track record that includes Grammy Nominations, Gold and Platinum Records, and Radio Awards. He has been responsible for the commercial success of numerous major and independent recordings.
As a key officer in AJA Live Inc., and the President, founder & Chief 
Creative Officer of AJA Music and Film Production, NY, Mr. Lawrence is a seasoned veteran of the music industry boasting a 35-year track record in writing, producing, performing, and marketing.  He has been responsible for the commercial success of numerous major and independent recordings.
Mr. Lawrence has also written, produced & directed Ad campaigns for countless Fortune 500 Companies, such as Reebok, Pepsi, and Ford, and contributed to major film scores for Ken Russels' "WHORE", Deanne Burton's "TUFF KIDS", "Pumping Iron ll-the Women", The Houdini Brothers "House Party",
Some of the Artists he has worked with include; Bob Allecca & Michael Brown's successful efforts to introduce (a then, brand new) Christina Aguilera, and worked on global projects with managing attorney Steve Kurtz of Marquis Entertainment.
@AJAliverecordshttp://instagram.com/ajaliverecords
 Behind the scenes at power station Recording Studios